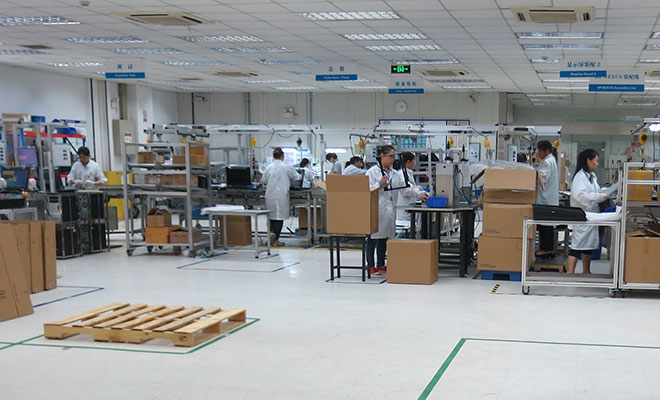 Molding Success Around the Globe
UPG operates three manufacturing facilities – Houston, Texas; Cardiff, Wales; and Suzhou, China – offering a complete range of capabilities that extend from design to final delivery and every step in between. As a result, our customers benefit from working with one company to conceptualize, design, manage, manufacture and deliver quality products on budget and on time.
Zero-defect philosophy
Drawing on best practices we have learned in our decades of experience in diverse markets around the globe, UPG provides unparalleled quality, delivery and service levels. We work using quality systems and procedures with a zero-defect philosophy. Our deep experience in design, engineering, costing, manufacturing and project management provides you with the expertise and flexibility to meet your needs regardless of the market in which you operate.
Technologically advanced automation in action
UPG has partnered with some of the best automation solutions providers in the world. Our partners build custom automated assembly equipment for OEMs and other manufacturers that range from modular systems to fully automated assembly lines. Our goal is to maximize process automation to help our customers produce high quality parts and products faster and more cost effectively.
Leading and Innovating

UPG is a leading provider of data center products to major OEMs around the globe. With its deep expertise in designing and engineering OEM parts for data centers, UPG applied its expertise to create its own exclusive brand of high-performance data center products under the UPtyma name. Today, three UPtyma products are on the market, increasing productivity in data centers around the world, with more on the way. The combination of UPtyma's designers and engineers, together with UPG's state-of-the-art manufacturing facilities, uniquely positions UPtyma to deliver the quality parts the market demands and the ability to engineer custom solutions based on customer-specific needs.